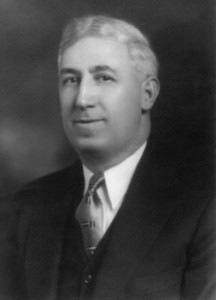 L.E. Sauer Machine Co. was founded in 1926 by Louis Sauer Sr. as a job shop machine shop. The original location was in downtown St. Louis, within the shadow of the present day Gateway Arch. During the early years the Company did a variety of general machining work. Notable customers included Curtiss Wright (later McDonnell Aircraft, presently Boeing) and Vicker's Electric.
In the 1950's, Louis Sauer's sons, Lou and Bob, pioneered a line of innovative products for the corrugated box industry. To accommodate the rapidly expanding product line, a new manufacturing facility was built in St. Louis County. The products for the corrugated industry, branded under the Sauer System name, earned a reputation for quality and dependability and continue to enjoy worldwide recognition today.
Under the direction of the third generation, Bob's son Warren, the Company expanded its CNC machining capabilities and added laser cutting, fabricating and heat treating. These expanded capabilities have allowed for almost complete in-house control of the production of Sauer System parts and have made Sauer Machine a single source supplier for many of its customers.
With the fourth generation now involved, Warren's son Peter, the future of the Company is secure as it invests in the latest equipment and technology with the mission of continuing the legacy of manufacturing in America.


All photos are from the L.E. Sauer Machine Company archives from the 904 S. 4th Street location (pre-1966).